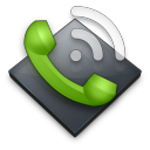 A GRN VoIP trunk is a SIP communication channel dedicated to the business environment, in order to use GRN infrastructure for sending and receiving calls.
Its purpose is to link physical PBX and VoIP trunks allow those PBX to exist in a hybrid environment, coexisting with traditional telephony.
Asterisk PBX and some others commercial PBX can link directly to a VoIP trunk, because they incorporate hardware capable of communicating via SIP protocol. In this case, you have just to configure it to connect to the infrastructure of GRN.

In cases the PBX doesn't have IP features, GRN offers custom hardware, in order to interconnect a traditional PBX to VoIP. These gateways are compatible with all types of lines, and as long as there are enough ports available, it also allows a hybrid scenario.

GRN uses this devices to work as VoIP gateways:

Line type
Solution
Lines limit
Analogic
Linksys PAP2T/ Cisco SPA112
2 lines to PBX
Linksys SPA3102
1 analog line + 1 line to PBX
Gateway with analogic board
Depending on the board used
ISDN BRI
Teles BRI
4 lines to PBX
2 ISDN lines + 2 lines to PBX
Gateway with ISDN board
Depending on the board used
ISDN PRI
Gateway with PRI board
Depending on the board used
GRN's VoIP prices
The following table summarizes GRN's VoIP call rates, for more destination please see the complete list.
Destination
Minute price
Call establishment rate
Spain fixed
0.02€/min
0€
Spain mobile
0.06€/min
0€
CEE
0.02€/min
0€
You need to add taxes to these prices

Ask for information at admin@grn.cat