If you are looking for an alternative to Microsoft Exchange as a groupware or collaborative tool, the best option in the market is opensource and it's called Zimbra.
With this solution you can integrate very easily and from anywhere, the email services, calendar and contacts of your entire company.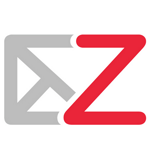 Zimbra offers a synchronization solution between desktop software like Outlook or Thunderbird with mobile platforms like iOS (iPhone and iPad), Android or Blackberry. Always using standard protocols like IMAP, CalDav or CardDav.
We can also provide the service to help you in the configurations of these devices with Apple's cloud services (iCloud) or Google.
If you are interested only in the part of sharing files, you may like more of our cloud solutions or manageable ftp.
Grn value added
We can send you technicians from the hardware department to configure the new infrastructure
We can do a soft transition, without service interruptions
We can offer costumized solutions, matching your requirements and capacity of the infrastructure.