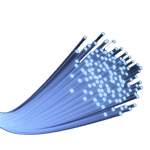 It's a clear distinction between the 2 types of fiber offered in the telecommunications market:
The point-to-multipoint fiber used as an update of the ADSL service with FTTH technology is being deployed along the Catalan cities. GRN, hopefully, will be able to offer this service during the year 2014 in Girona.
Point to point link with GRN using our own fiber or third parties. Using this method we can interconnect multiple sites together and give it more Internet traffic. Such connections require a custom project, please contact our technical department.
El valor afegit de GRN
Unes de les característiques de GRN és la flexibilitat i les solucions a mida. Això no us ho podran oferir els grans operadors, algunes funcionalitats que oferim:
Possibilitat de contractar un rang d'adreces IP fixes en una ADSL/VDSL/SDSL/Fibra (la resta d'operadors només deixen la possibilitat d'una connexió una ip)
IP fixa en TOTES les connexions professionals i SDSLs sense cost afegit.
Múltiples ADSL's i SDSL's amb direccionament privat per connectivitat entre seus.
Solucions de Firewall o de xarxa privada virtual (VPN) com els que teniu en aquest apartat
Servei de helpdesk amb tècnics reals que us poden solucionar els problemes sense parlar amb contestadors.
More connectivity options
If you are interested in fiber connectivity, ask for more information at admin@grn.cat.