GRN is an Autonomous System (AS) of the Internet (AS20815) and we have our own IP adress space (IPv4 80.64.32.0/20 & IPv6 2a00:5c00::/32), meaning we are provider independent. In order to provide quality IP traffic, GRN is member of Espanix, the most important Internet Exchange Point in Spain,.
Simplified Schema of GRN Network: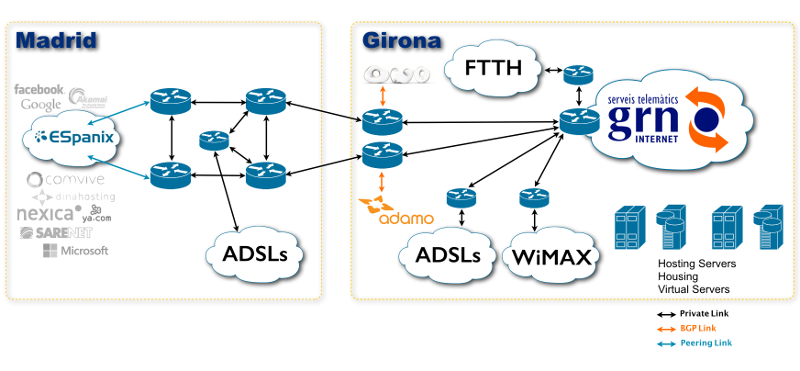 Connectivity solutions:
Since the beginning, GRN is an Internet Access provider. Nowadays you can use many different technologies, but GRN continues offering connectivity to its customers with its own infrastructure or based in other providers. In the case of using third party infrastructure GRN always gives the service with its own IP addresses and traffic, keeping control of the service provided to the costumer.
GRN can offer connectivity in these ways: